Meals on Wheels San Francisco invites you to come together for an epicurean extravaganza featuring Northern California's most illustrious chefs and vintners. This momentous event begins with an hors d'oeuvre and wine reception, followed by a seated, four-course wine-paired dinner, finishing with a lavish dessert reception.
WHEN
Sunday, May 21, 2023
4:00-11:00 P.M.
WHERE
Fort Mason Center, Festival Pavilion, San Francisco
Space is Limited.

INFORMATION
Contact David Miranda at  415-343-1280 or email dmiranda@mowsf.org.
2022 Corporate Sponsors
Leadership Sponsor
Diamond-Star Sponsor

Platinum-Star Sponsors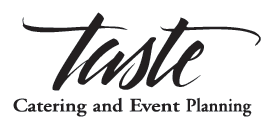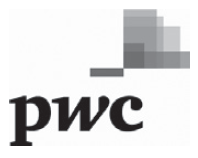 Bronze-Star Sponsor
2022 Star Restaurants
| | |
| --- | --- |
| Altovino | Maybeck's |
| Aurum Indian Bistro | Miller & Lux |
| Avery | Mollie Stone's Markets |
| b. patisserie | Montage Los Cabos |
| Bar Iris | MR. ESPRESSO |
| Barbacco | Niku Steakhouse |
| Barndiva | Nopa |
| Birch & Rye | Octavia |
| Bix Restaurant | Omakase |
| The Bungalow Kitchen by Michael Mina | One Market Restaurant |
| Butter& | ONE65 |
| Californios | The Oyster Girls & California Caviar Co. |
| Chez TJ | PABU Izakaya |
| China Live | Pacific Plaza Caviar |
| Chīsai Sushi Club | Paella del Reyes |
| Colibri Mexican Bistro | Perbacco |
| Copita Tequileria y Comida | Piperade Restaurant |
| Dandelion Chocolate | Plumed Horse |
| Duende | Presidio Social Club |
| E&O Kitchen and Bar | The Progress |
| Epic Steak | Restaurant Nisei |
| Estiatorio Ornos a Michael Mina Restaurant | Ritu-Indian Soul Food |
| Four Star Seafood and Provisions | ROOH |
| Good Good Culture Club | The Slanted Door |
| Greens Restaurant | Sorrel Restaurant |
| Hazel Hill at the Montage — Healdsburg | Taste Catering |
| International Smoke San Francisco | Trestle |
| Iyasare | Tribune |
| Jane the Bakery | Tsar Nicoulai Caviar / Pacific Plaza Caviar |
| Kendall-Jackson Wine Estate & Gardens | The Vault Steakhouse |
| La Mar and Jaranita Peruvian | Villa Taverna |
| Rotisserie | Villon |
| Lazy Susan | Waterbar |
| Marlena | Wine Forest Wild Foods |
2022 Stellar Wineries
| | |
| --- | --- |
| Adamvs Howell Mountain Estate | Vineyards Memento Mori |
| Alpha Omega Winery | Moone-Tsai |
| Ballentine Vineyards | Morlet Family Vineyards |
| Chateau Montelena Winery | Mt. Brave |
| CIRQ and CHEV | Oakville Ranch |
| Crocker & Starr | Papapietro Perry Winery |
| Dalla Valle Vineyards | Paradigm Winery |
| DECANT sf | Peay Vineyards |
| Drinkward Peschon | Peter Michael Winery |
| Duckhorn Portfolio | Pride Mountain Vineyards |
| Eco Terreno | Pulido-Walker |
| Favia Flowers Vineyard and Winery | Quintessa |
| Fortunate Son | Radio-Coteau |
| Freeman Vineyard & Winery | RAEN |
| Gemstone Vineyard | Ridge Vineyards |
| The Grade Cellars | Robert Foley |
| Hanzell Vineyards | Robert Sinskey Vineyards |
| Hill of Tara Wines | Saison Cellar |
| Iron Horse Vineyards | Sangiacomo Family Wines |
| JCB Kanzler Family Vineyards | Scribe Winery |
| Knights Bridge Winery | Skylark Wine Company |
| Kosta Browne | Small Vines |
| La Sirena Winery | SODHANI Vineyards |
| Lamborn Family | Stag's Leap Wine Cellars |
| Legacy | Stonestreet Estate |
| Levy & McCLELLAN | Talisman Wine |
| Linked Vineyards | Theorem Vineyards |
| Maggy Hawk | Three Sticks Wines |
| Marston Family | TOR Wines |
| The Mascot | Trois Noix Wine |
| Mattera | Cunat Family | Williams Selyem Winery |
| | Windracer |